StayList, a meta search service for vacation rentals, has been redesigned
StayList Inc. (headquarter: Shibuya, Tokyo / President: Yosuke Homma) has completed a full redesign of the StayList website, a bulk search service for vacation rentals.
Service Website:
https://stay-list.com/
About the redesign
StayList is a service where you can search all the vacation rentals around the world that are listed on major vacation rental sites and hotel booking sites at once. Since raising funds in September 2020, we have made improvements in the development system and moved forward with a full redesign.

Since people do not go on vacation every day, we wanted the design to be easily accessible for first-time users or those who have not used StayList in a long time. Thus, with this redesign, our highest priority was to enable first-time users to intuitively search and compare accommodations.

We arrived at this design after performing many AB tests and making improvements based on actual user feedback. After a total of six AB tests, the website design has been fully updated.
Example 1: Top page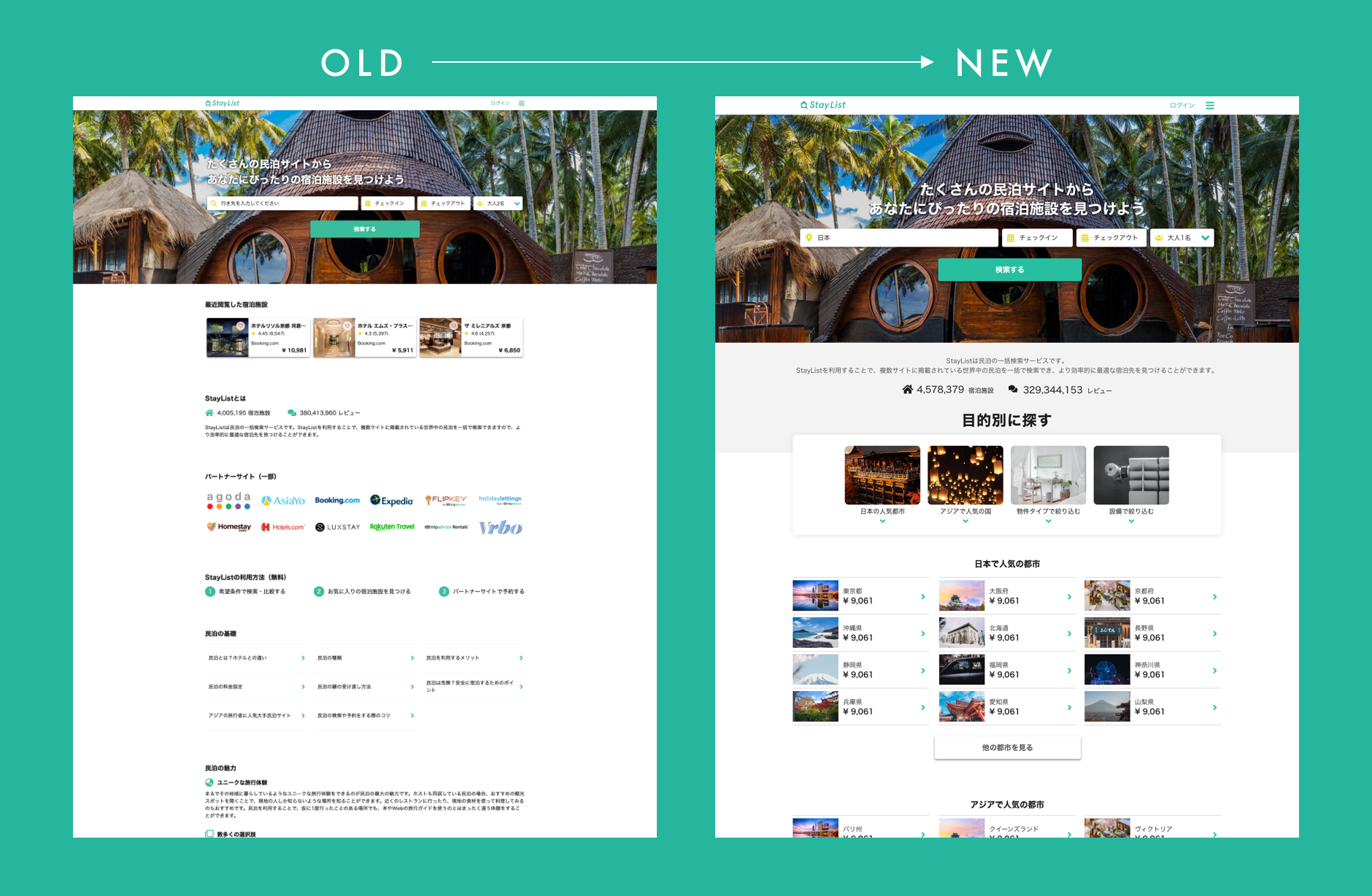 This layout enables you to more efficiently find the information that suits your needs. The previous design was based on text, but this design incorporates more photos and icons to make it more intuitive to access.
Example 2: List page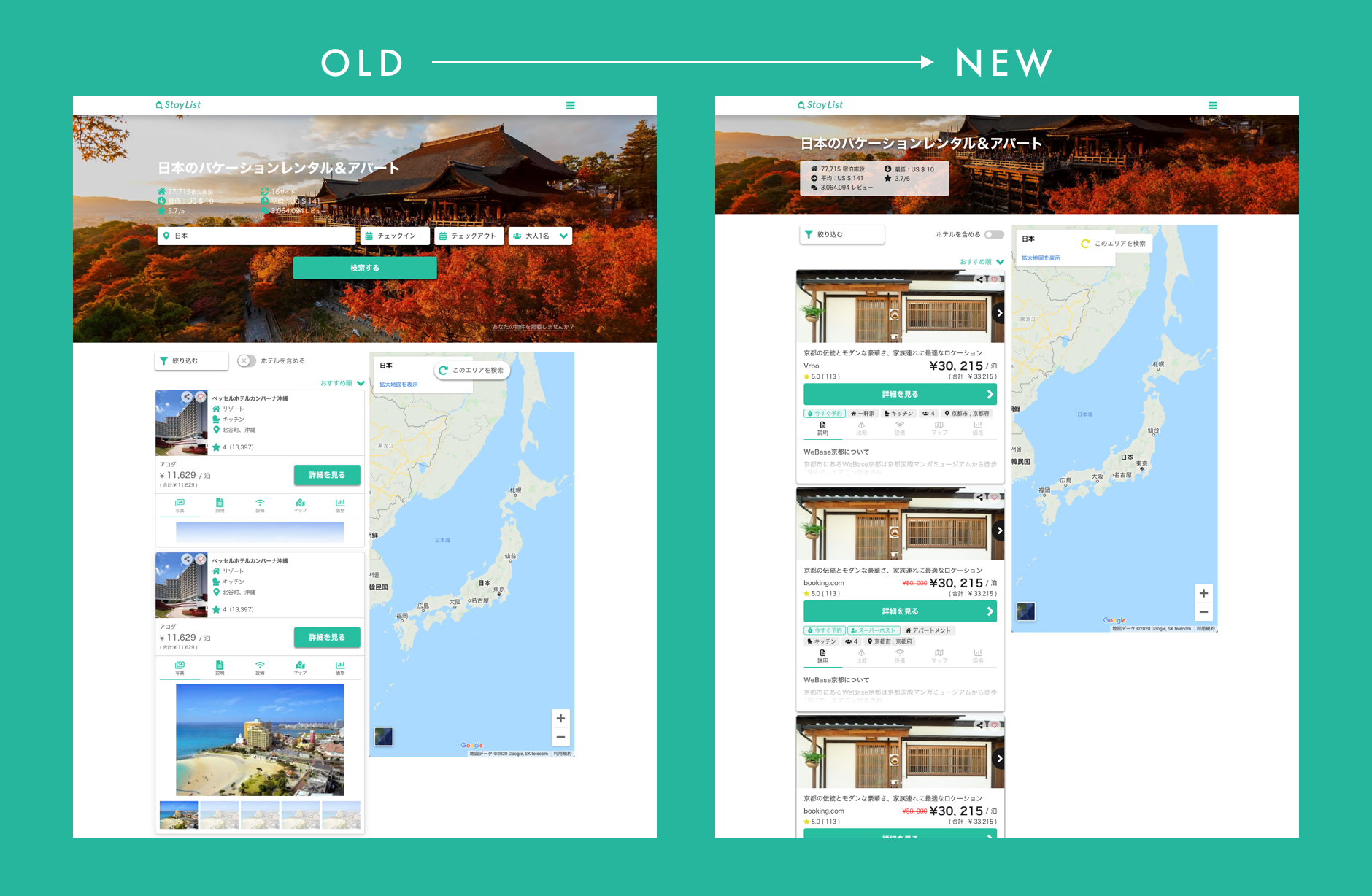 When travelers are searching for vacation rentals, they focus on factors such as photos, prices, and amenities. This design increases the photo size and provides quick access to important information such as pricing details, amenities, and facilities.
Future expansion
StayList is available in eight Asian languages, and is used by travelers in many different regions. The search method and points of comparison for accommodations differ depending on the region. Going forward, we hope to localize the design for each region and provide a service that will be cherished by the local residents.
About StayList
StayList is a meta search service for vacation rentals. By using StayList, travelers can search vacation rentals all over the world listed on the major vacation rental sites as well as hotel booking sites at a clip. It is an efficient way to find the ideal accommodation. Our website is currently available in eight languages: English, Korean, traditional Chinese, Malay, Indonesian, Vietnamese, Thai and Japanese.
About StayList Inc.
StayList Inc. is a start-up company established in October 2018. Our mission is to create the Best Vacation Rental Search Platform for Asian Travelers and we operate StayList, a meta search service for vacation rentals.
Corporate website:
https://stay-list.com/company/
Company name: StayList Inc.
Establishment date: 3 October 2018
Location: JPnoie Ebisu Nishi 1F, 1-33-6, Ebisu Nishi, Shibuya-ku, Tokyo 150-0021, Japan
Representative: CEO Yosuke Homma
Capital: ¥ 65.4 million (including capital reserve)
Contact
Company name: StayList Inc.
E-mail: company(at)stay-list.com